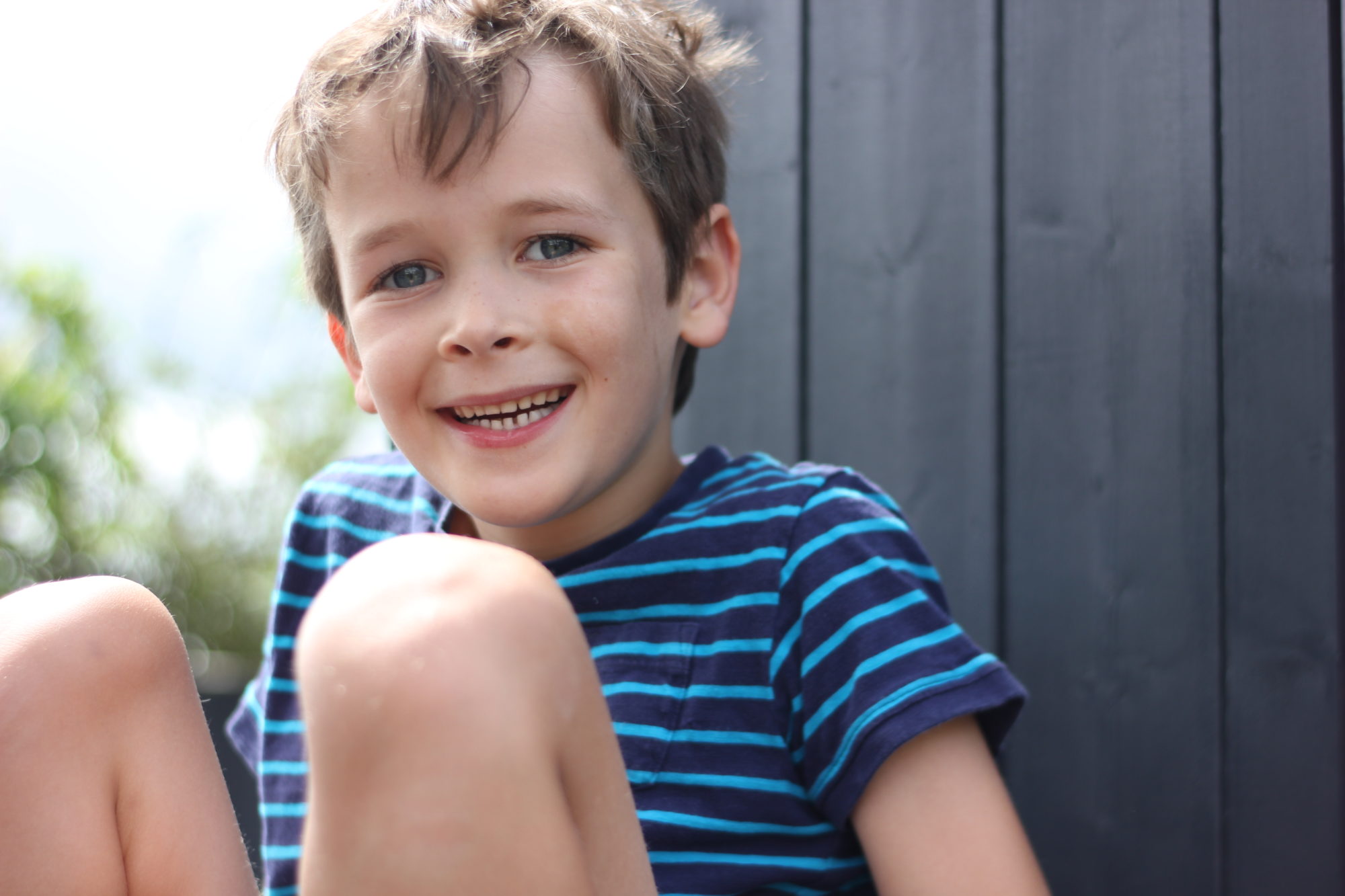 06 Sep

Congratulations, you survived the summer.

This morning I dropped my three children off at school for the first day of the Autumn term. I returned to a blissfully quiet house and put the kettle on. I exhaled and thought,

Congratulations, you survived the summer.

This summer has been good.

I have stayed in bed late and when I have finally come downstairs I have chosen to ignore the cartoons that are still on and the dried cereal adding a crunch topping to the lounge floor. I have been more relaxed about what and when we are going to eat occasionally making an effort and cooking from scratch, and sometimes getting something out of the freezer because I couldn't be bothered. We have made plans to see friends and go swimming and to the park and to hang out in the garden. There has been a fair amount of sunshine, and not too many days of rain (okay, so there was that one week, but overall it hasn't been bad). We went to Anglesey for a few days enjoying big skies and deserted beaches (yes, even in the height of summer) and we spent five days house-sitting for some friends who live in London, enjoying Hyde Park and Kew Gardens and zipping around on the underground. My two girls both went on camps at opposite ends of the summer, enjoying some freedom and independence, while I enjoyed only having two kids at home for a time.

Although our kids have virtually eight weeks break from school, it didn't drag, and I (mostly) enjoyed it.

Of course we had our days when Matt returned home from work to find me in my gym clothes high-fiving him as I ran out the door, desperate to escape. And there have been strops and squabbles a-plenty, and many, many times when I have heard the words I'm bored, and What are we doing today? Because don't forget it is my sole purpose in life was the entertain and amuse my children, or so they seem to think.

We are very, unmistakably, normal.

But this summer has been different for me, from every other summer since my eldest arrived 12 years. This is down to two things:

1. My kids are getting older and more self-sufficient* and

2. I am well**.
Summers in previous years have not been so easy. In early July I would feel the panic rising, How am I going to get through the next eight weeks? What will we do? How will I cope?
And these feelings were justified: I found it very hard.
In the early years when I had pre-schoolers and was used to being with my little ones all year round, the summer meant a drought of routine, and the routine was the one thing that kept me going, allowed me to grapple my way through the days, and nappies and tantrums. In the summer the clubs and groups that provided structure for my weeks, were on a seasonal hiatus and the play-parks seemed to be full of big kids pushing and shoving. Every rainy day option (museum, or the dreaded soft play) was heaving with school-aged children (monsters) and friends were away on their holidays. For a time that is meant to be relaxing and enjoyable, summer was often my loneliest and most anxious season.
As my squishy-thighed toddlers grew into boisterous school kids I would dread holidays with the squabbles, and the days upon days to fill. Their whole year revolved around school and timetables and the summer holidays were long-awaited breaks in their routines. The expectation was high. Where are we going? How many sleepovers can we have? What shall we do today? And today? And today? Having three children under the age of ten who all wanted to be with different people and in different places – and yet all also with me – was hard work. I felt like someone was always disappointed. I was constantly juggling and never meeting the mark.
For me the heat of summer has also been a problem. As the temperature has risen I have felt my stress levels and anxiety rising. It has taken me a while to work out why the heat acts as a trigger, I am wondering if it is because, 1. as most of my panic attacks seem to start with feeling hot and there not being enough air, the heat of summer (especially if I am abroad) is a physical trigger, pattern matching to how I feel at my most anxious and vulnerable, and  2. the heat makes me claustrophobic. I cannot escape it and somehow it makes me feel trapped, increasing my anxiety. Add to this some over-tired, over-excited, over-heating children and you pretty much have my worse nightmare. I've always been an Autumn lover.
And, then there is the problem of comparison. Summer is comparison-central, with holiday plans and photos everywhere. I seem to know so many Mums who long for the summer holidays, for the break from the tyranny of the school run and the sandwich making. These super-parents seem to treasure every day they get to spend with their offspring. They makes plans and are organised. They create fun, wholesome activities to do together, they love 'just hanging out' as a family.
I am envious and a little skeptical of these people. Is it really possible? Despite the instagram and Facebook posts that, if they catch me off-guard can make me feel hideously inadequate, I'm not sure it is all as rosy as it looks. (Surely it's not possible, right?).
My friend wrote on Facebook yesterday:
Later I'm going to post all these gorg pics of what looks like a lovely hipster arts and craft family day out. It's lies.
Instagram has good filters. 
My children were horrors.
(May we remember than Instagram and Facebook rarely tell the whole story, and often they don't tell any part of it.)
---
But for me, this summer has been better. I have not felt anxious. (Full disclosure: there have been three moments of anxiety, all fairly fleeting, all manageable. This is A LOT less than previous years where it was almost a constant battle). We have had a lot of fun. And I have managed to ignore the children enough to read a number of books! It has been good.
And I write all this, not to be smug, but to point out that it is possible. I have had so, so many years when I thought the summer would always just be an endurance test, where everybody else's needs got met and I ended the holidays wrung out.
But this year, I am not wrung out. I feel energised about the new term.
I write this to tell you, if you have had a summer like any I have experienced in the past decade, if you have struggled and felt like you have not been able to meet anyones needs, let alone their (or your) high expectations of all that summer could be, be encouraged. You are not alone. It is hard. Sometimes, it is bloody hard. If you are ending these summer holidays feeling frazzled and burnt out, don't beat yourself up for feeling that way. Offer yourself the gift of self-compassion. Remind yourself that no matter how hard it was – you did it. You made it to September. And as the routines begin again and the temperature cools let me tell you, it gets easier. It really does.
If I had the technical know-how, or crafting genius I would make you all a badge or a rosette that would read;
Congratulations, you survived the summer.
* Now 12, 10 and 7. The eldest has cooked for us all twice over the summer and labelled all the new school uniforms – winning!
** My mental health has been a long fought for thing. Since being diagnosed with post-natal depression after the birth of my youngest I have battled to understand how to live in a way that enables me to be well. This has involved a myriad of changes and new skills. My healing has been spiritual, physical, psychological and chemical. I have learnt breathing techniques and how to meditate, I have unpicked long established mindsets, I have started to treat myself with greater compassion and remembered how to rest. This year I also re-embarked on a course of anti-depressants. I have written expensively about my battle with anxiety and panic attacks on this blog, you can find two of the most relevant and recent posts here and here.