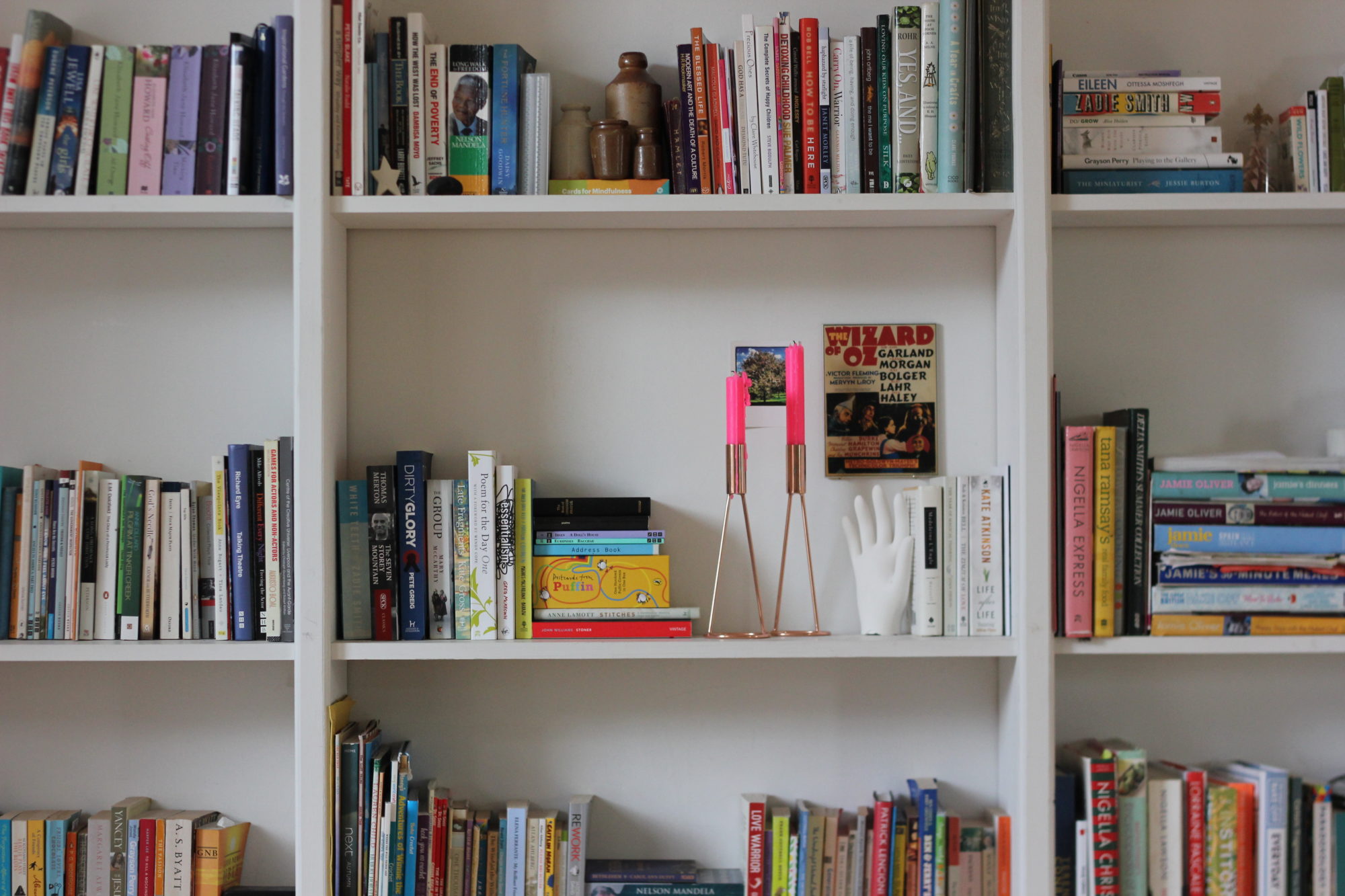 21 Oct

How to feel fulfilled (even in lockdown).

2020 has been hard. This is news to exactly no one.

We are worn out and anxious and living in a state of constant uncertainty.

I don't have solutions to the big problems we are facing right now; I don't have a cure for Covid, or financial solutions to the crisis' faced by many businesses.

I can't change the world, but I am realising there are ways I can help myself.

2020 has eroded our personal sense of wellbeing. Our mental health has been impacted. The consequences of home-working, lack of personal space and limits on our freedoms have left us feeling unfulfilled, despondent and isolated.

But I have learnt something recently which I think could help us all. Let me tell you about it.
What do we need to feel fulfilled?
I am fortunate. Me and my household are healthy, we have enough money to ensure a roof over our heads, food on the table and hot water whenever we turn the tap on. I am grateful for these comforts so many others do without, I see my privilege, but I also know meeting these physical needs is not enough to make a fulfilled life.
In order to feel fulfilled there are also a range of psychological hungers (or needs) we must pay attention to.
Our Psychological hungers* include the need:
for connection and contact with others (contact hunger),
to receive recognition or praise (recognition hunger),
for excitement and stimulus (stimulus and incident hunger),
to feel passionately about a person or cause (sexual hunger)
and for our lives to have structure which gives us purpose (time structure hunger).
When these hungers are met regularly we feel safe and seen, stimulated and energised by the changing world and secure in our identity. Our lives have meaning, we feel a sense of wellbeing and fulfilment.
It is quite possible your 'normal' (pre-2020) life met your hungers in the day-to-day routine of your life.
Not every day but regularly:
You had a stimulating book or podcast to enjoy on your commute, a structured day with tasks to tick off offering a sense of accomplishment, in person contact with friends and colleagues offering feedback on your work and a chance for togetherness. You enjoyed a hug which made you feel seen and loved, ate a tasty lunch at a new cafe, watched and then dissected a film you saw with friends at the cinema, felt energised by visiting a lively pub.
Your life may well have been set up to ensure, without you even realising, your psychological hungers were being met.
If you have been ending the days feeling low and struggling to feel fulfilled, it might be because life in lockdown has meant one or more of these hungers is not being met. This has certainly been true for me. I heard someone say recently, 'you can't know what you don't know' which is obvious and true. But now you know about this potential lack, what can you do about it?
Here are a few ideas of how to start feeding these hungers even in lockdown:
Contact Hunger
We get our dose of contact hunger met in a whole manner of ways from physical contact with others (who else really misses hugging!) to working on projects together, heads bent over a problem collaborating in real time and space to find the solution. If proximity to others helps us to know we are safe and feel connected, the events of 2020 have created a world that perpetuates feelings of isolation and a sense of danger.
My 11 year old has found the isolation hard. His need for contact is high, he is a very sociable, energetic boy. Pre-2020 he got this need met easily; playing games on the yard – ones that involve running around, some rough and tumble and climbing trees, by taking part in group activities at school working as a team to produce work and by seeing friends on the weekend racing in and out of each others houses involved in some kind of nerf war. But all of this is not allowed at the moment. In school the teachers valiantly try to keep pupils social distanced even while playing outside, and on the weekends he is stuck with only us, his immediate family for company. He understands why it is the way it is but is not finding it easy. He often comes out of school sad and cross. It is clear he needs more interaction than he is getting.
It took a while to identify what it was he was missing, but now we have we are trying to find ways to meet this need. After school he often joins an online google meet (video call) with classmates. They all play the same computer game together, we can often hear him squealing with laughter playing virtual hide and seek, or some game which involves adopting pets (!). I have become more relaxed about screen time because he needs this interaction, even if it is only virtual at the moment. We have also encouraged him to try new sports (which at present are allowed under the guidelines). He has a weekly tennis lesson and attends football on a Saturday. He isn't a natural athlete and has never had any interest in playing football before, but is eager to go because he knows he will be seeing friends, interacting and feeling connected.
As an adult this need was hard to meet when life was 'normal' and feels impossible in 2020. To meet my own needs I am trying to be more demonstrative with my children, snuggling up on the sofa and holding their hands when we are out for a walk (when they let me!). I am also being proactive to arrange going for walks with friends who I would normally have dinner or a coffee with. While social media is not always a great place for genuine interaction I have been intentional with a few people and made real friends on Instagram. Staying connected with them throughout the day has been helpful. It's a start.
Recognition Hunger
This isn't just about the nods of approval or gratitude from colleagues or friends, although these moments are definitely missed. This is as much about seeing others and being seen. Being recognised for who you are. Without these small moments of recognition it is easy for our sense of well-being to plummet and feeling of worthlessness to rise. This can give way to apathy, making us less likely to seek out friends to interact with in the ways we are still allowed (usually online) which then only continues the cycle of disconnection.
I have only had sporadic success in meeting this need. It is hard to ask for without seeming incredibly needy and this can feel indulgent when you know everyone else is struggling too! One thing that worked was earlier this year when, for about 6-8 weeks, the girls I am in a book club with ran weekly challenges with each other via WhatsApp. These varied from a clothing challenge (wearing leopard print one day, red the next etc. and sharing photos) to compiling our desert island discs (each day a song relating to a different element of our lives), to sharing memories of favourite food/meals. It was just for fun and we definitely didn't take it too seriously. Not only did this give us the opportunity for meaningful contact, but it also created conversations where we could give and receive the recognition we needed. I can honestly say it was one of the best things about this year for me. I got to know and be known even more deeply by a group of women who I love.
If you now find yourself working from home maybe you could suggest a check in with work mates on a given day and time each week. It might feel awkward initially to instigate this but I expect if you do there will be others who really benefit from the time to talk about what worked and what was hard that week.
Stimulus and Incident Hunger
My 14 year old said to me last week, "all the good bits of my life are not allowed, I only get to do the boring bits." She is not wrong. It is no wonder we are stimulus and incident starved at the moment, the same four walls (and the same four people) don't bring much opportunity for surprise and delight. Life can feel pretty boring and repetitive.
However I am trying to find ways to scratch this itch. This involves thinking a little out of the box, and sometimes a little organisation.
Here are a few ideas to get you started:
ask a friend to make you a new playlist with music you may not have heard before (like we used to make mix-tapes back in the day), reciprocate and then share notes.
Try a new online workout (I keep promising myself I will try a youtube dance workout**)
Bake something you haven't made before, perhaps inspired by a TV baking show.
Set yourself a challenge to learn something new (make it small and doable – learn a poem a week or set yourself the goal of memorising all the lyrics to Rapper's Delight by SugarHill Gang and amaze your children with it over dinner one night).
Watch a genre of film you don't normally try.
Find new places to walk (there are some good apps out there if you don't know where to start, try All trails and the Ordinance Survey app).
Pack a fancy picnic with a table cloth and proper cutlery, wrap up warm and eat it somewhere unusual.
Find somewhere to go wild swimming (this is the top of my list!).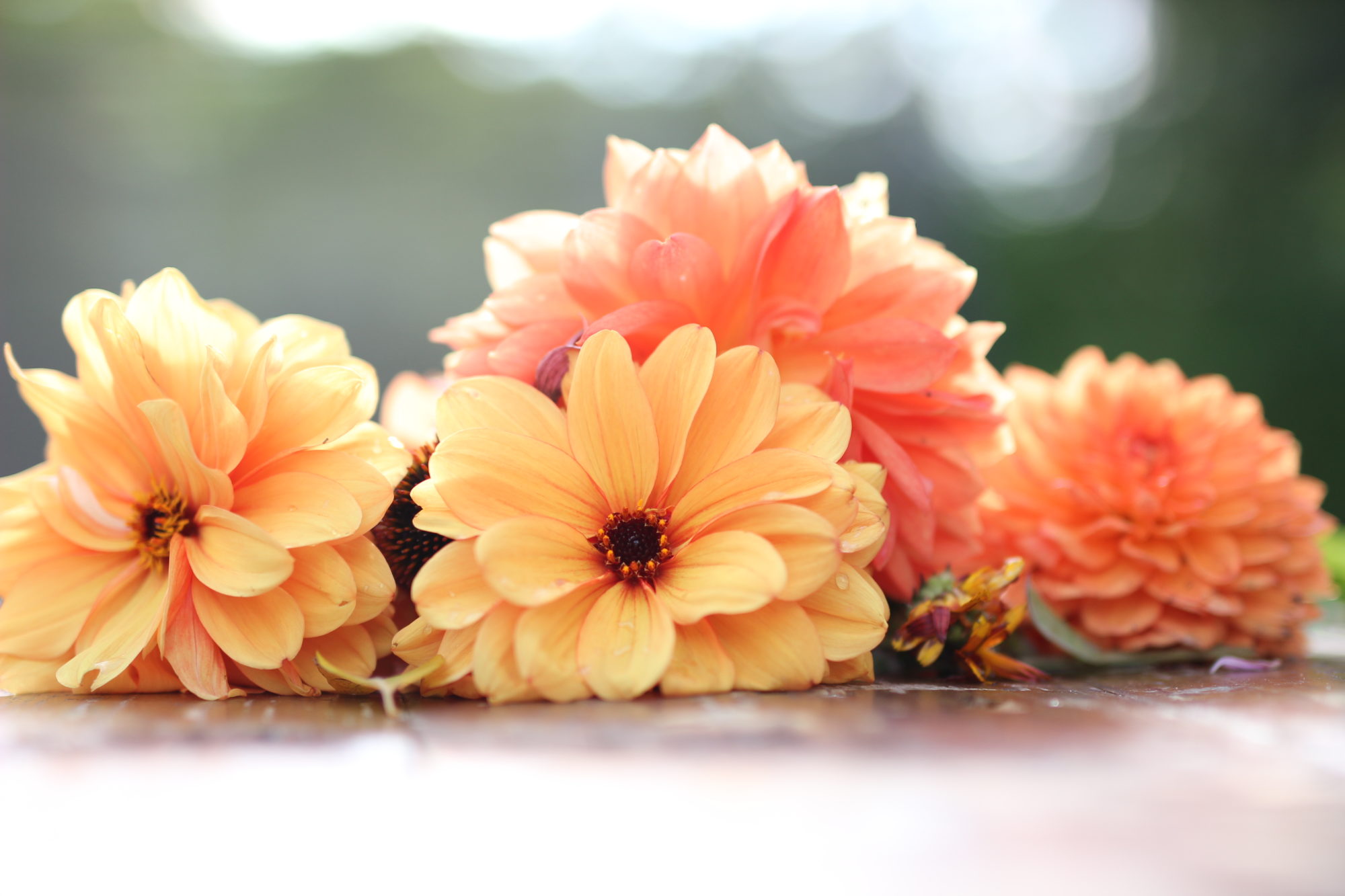 To end: An important caveat:
I hope some of these ideas help but I also want to say just do what you can, I know life is exhausting right now. Some days I barely have energy to get out of bed, life is both too much and not enough every. single. day.
Some of the above suggestions might feel like one more thing you don't have energy for.
If you are at the just-getting-through-the-days stage, that is enough. You are doing great. I don't want to put more on your already lengthy to do list. My hope is simply to create awareness about these psychological hungers which are going unmet and maybe spark ideas of small changes you could make to improve your day.
Let me end by saying again, you are doing great.
Big love x
*Psychological Hungers was a term first used and described by Eric Berne, the father of Transactional Analysis
** This is a link to a 90s (Britney, Backstreet Boys and TLC = yes please!) dance workout by Madfit. You're welcome.
---
Hi, I'm Elli and for the past decade I have been on a journey of discovery, re-learning how to live. Finding my way through depression and anxiety, questioning my purpose, my faith and my priorities. It has been the best and hardest work of my life.
If you have found this post helpful, maybe you would enjoy my newsletter? A weekly(-ish) email with links to my latest work as well as some thoughts and musings about what I am learning. No spam or nonsense ever – promise!