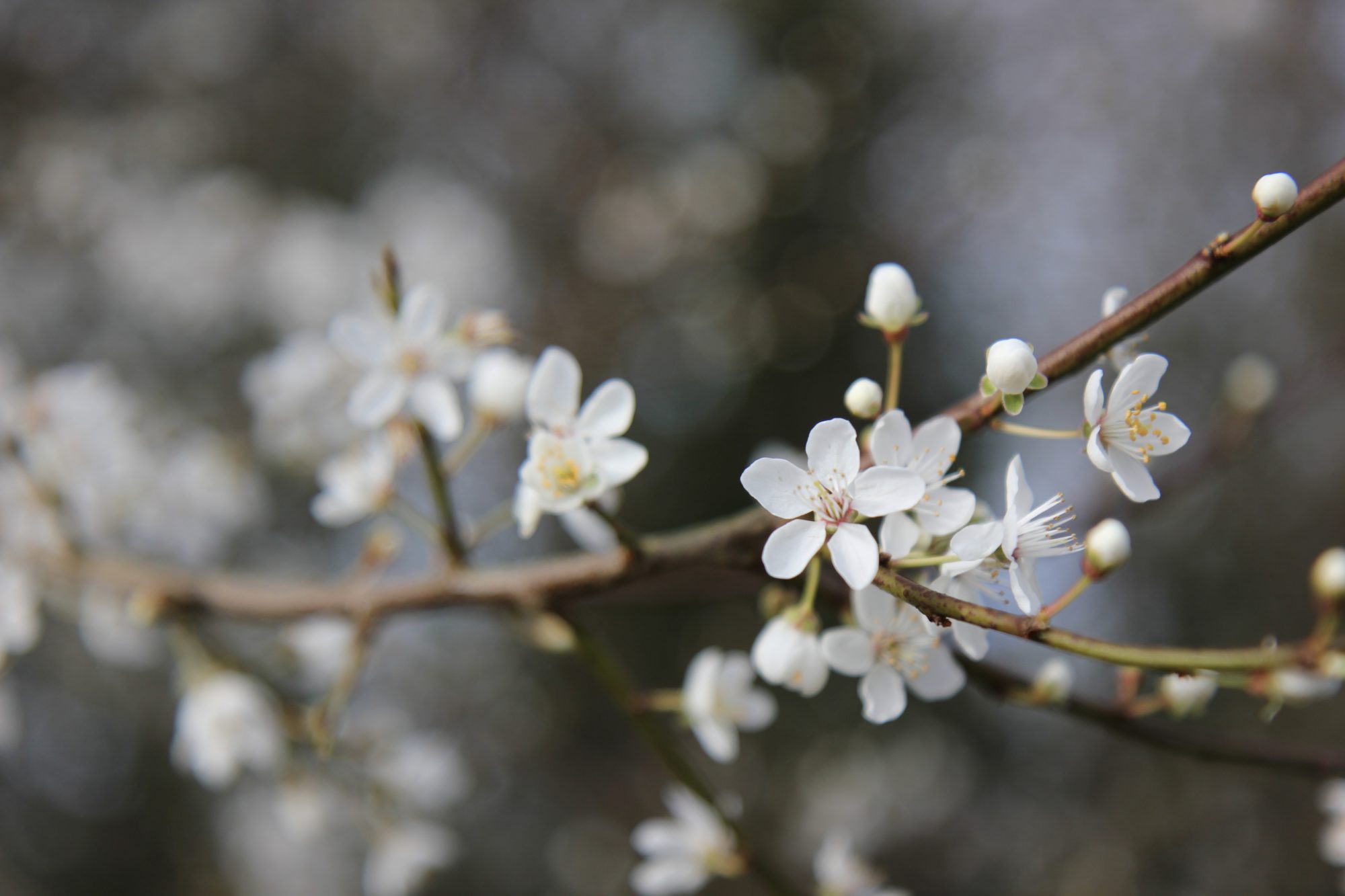 24 Jan

For when you are waiting for something to change.

It is January in the north of England and my garden looks as you would expect; damp, leaf strewn, drained of colour: a mess.

There is not much to be seen, but there is work to do.

I plan to cut back some shrubs that have needed a hard prune since we moved in four years ago. They are overgrown and block light from the house.

As I begin to work, my neighbour walks past on his way back from his allotment. He calls over,

"Take it right to the floor, you will only get leaf this year, but the flowers will be back in eighteen months and it will look far better."

Eighteen months.

Eighteen months to wait to see the outcome I desire. It feels like a long time.

But there is no rushing this process. It will take the time it takes.
---
I once heard a young woman tell a story about climbing Kilimanjaro. It was harder she had anticipated. As she neared the summit, exhaustion and reduced oxygen levels made it incredibly difficult to keep going. She wanted to give up. But she was too far in, too committed to go back. She was in the one place she didn't want to be and there was no getting out of it.
She was in the middle.


First comes the crash. The catastrophe. The moment of collapse that provokes movement and change.
When carrying on the way you were becomes impossible and help must be found.
You erect a sign in the road that reads: Nothing is the same anymore. Here was the moment of falling apart.
And for a few weeks or maybe months you are in the soup, in the thick of it. You free-fall, lurching from day to day, not knowing how you will get through, hoping the therapy, the rest, the medication will kick in and you will find some solid ground.
And you do. Of sorts.
The crisis is over.
You are in a battle, but you are no longer on the front line, death is not a daily possibility.
But still, the war wages on.
You thought it would be over quickly and you'd be back to normality, but the end is not in sight. You are exhausted. The effort to keep going is hard to bear. The concerned friends and well-wishers have long since left, the initial flurry of energy and action is over, but the fight is not.
You feel ashamed (why can't I fix this?) and fearful (will it ever end?).
You are in the middle.
I have spent time in the middle.
Bad health, grief, a painful relationship breakdown, prolonged periods of depression and overwhelming anxiety: I am familiar with the middle, with the unresolved, liminal space.
During these times my husband and I repeat to each other the truth we know: the pain we are feeling is a consequence of being in the middle and neither could we or should we try to get out of it any quicker.
It will take the time it takes.
We say,
"But hun', you are in the middle. It wont be solved yet, you are still in the middle. Just be there."
I need reminding this in-between time, when nothing appears to be changing, is where the good and holy stuff happens.
In the middle we discover what we really care about.
Pain has a way of sifting through the b******t and revealing the things that really matter. When you have limited energy and time, you learn to prioritise. I realised I haven't got time to do things for appearances sake. I am working on eliminating ought and should behaviours. Acknowledging I couldn't do it all meant I had to choose what mattered most and invest my life there. My life feels more meaningful as a result.
In the middle our hidden assumptions about how life works are exposed. 
In order to move forward (no matter how slowly) I have examined truths I previously held dear, shaken them out and checked they were fit for purpose. Many weren't. Some of the assumptions I have ditched include: a good man is a busy man, productivity about all else, always prefer everyone else (put yourself last), and God needs me. This process has involved conversation with some wise people, plenty of reading, a lot of reflection, meditation, a good dose of (regular) therapy, and prayer. It has changed me fundamentally. I like myself a lot more these days.
In the middle intimacy is born.
My husband and I have learnt how to be honest with each other in the middle. Not just the absence of untruths, but active honesty, sharing heart and soul, fears and hopes. We have found a few close friends who we could be vulnerable with. When friends accept the mess of your life, without you tidying it up or sanitising it, something sacred happens.  A good friend is something to be highly valued.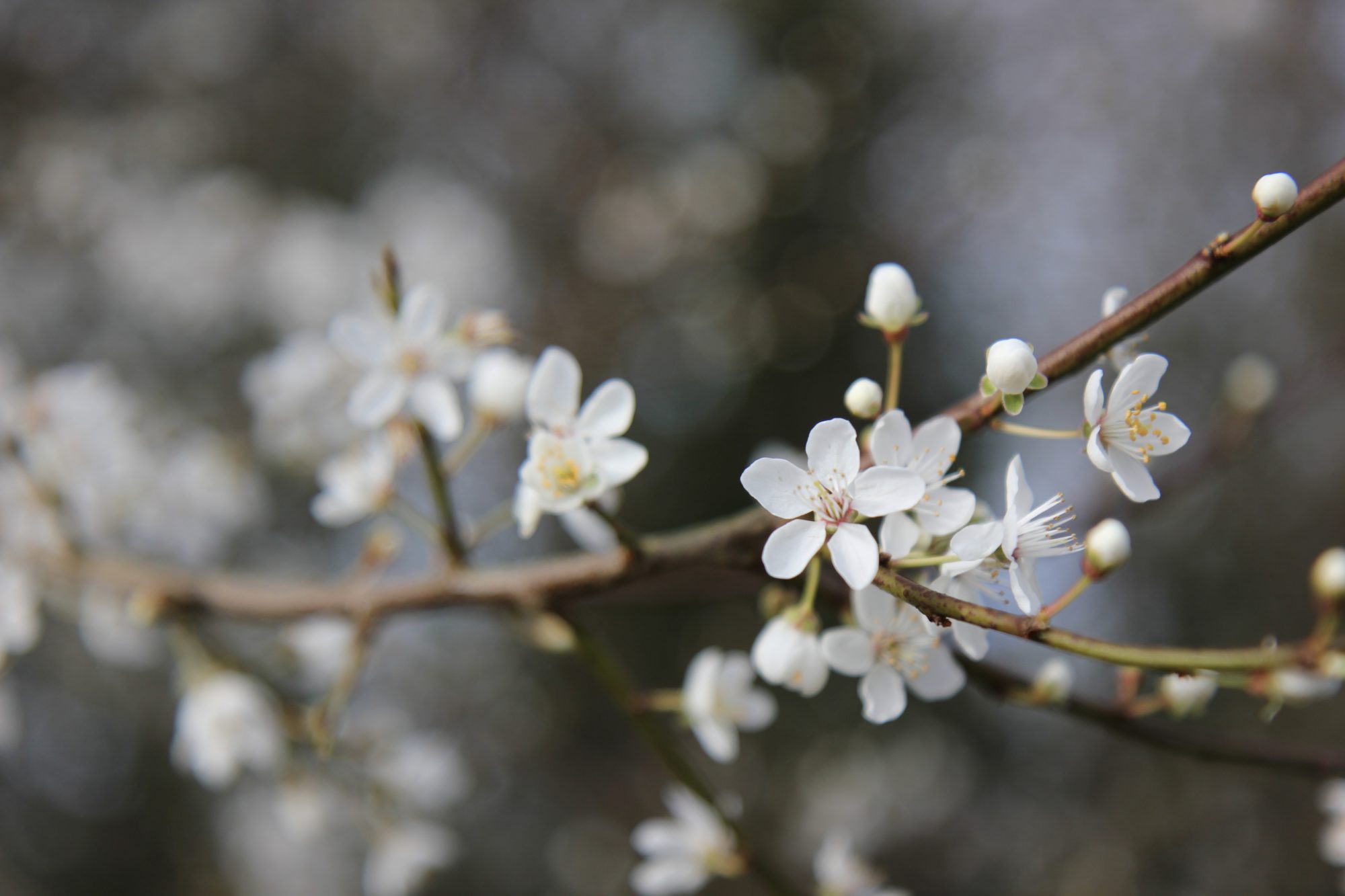 The difficult truth if you are in the middle: there is no short cut.
I know you want the conclusion, the beautiful garden, the peaceful home, the clean bill of health, the relief from grief and pain, the restored relationships, the happy ending.
So did (so do) I.
But being in the middle is essential. Painful and exhausting, but essential.
The lessons I learn here are the ones that will last.
From this place I redesign my life.
From this place I make the changes to ensure I don't go back, but I keep moving forward, so I get to climb to the summit and see the views.
It is human nature to want to expedite the experience.
But for something to grow well, to grow strongly so it will last for many years, it has to grow slowly.
The lilac in my garden will not produce flowers this year. At the moment the woody stems are exposed to the elements. It does not look pretty. To grow a garden to maturity takes a lifetime.
You cannot rush the seasons.
You cannot rush the middle.
But take heart. It is worth it.
Don't turn away from what you are learning here even though it is hard going.
Dig deep.
This is the good stuff.