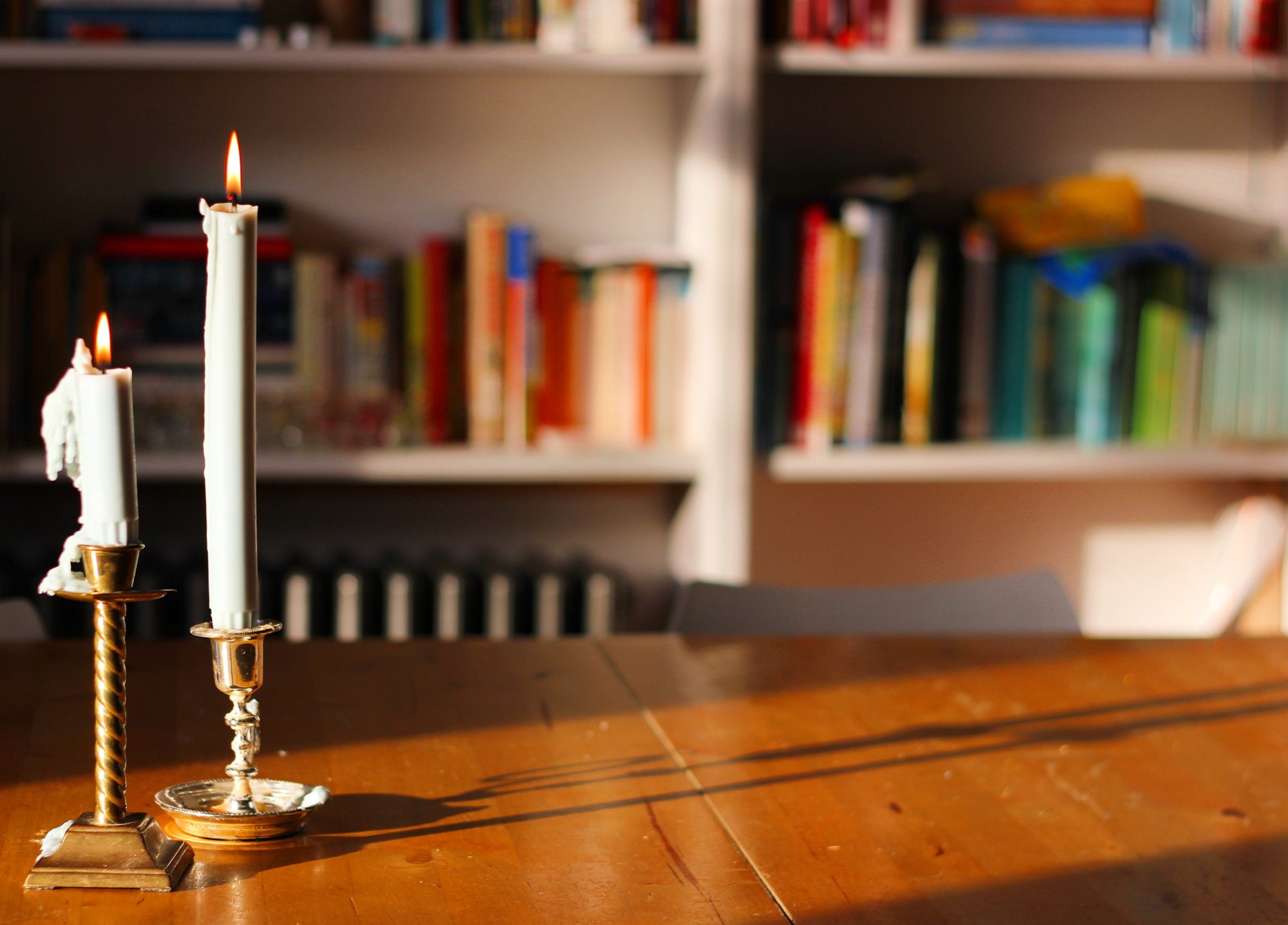 01 Feb

How to find beauty in the everyday (or, The punctuation of ritual).

In the words of Ferris Bueller,

"Life moves pretty fast. If you don't stop and look around once in a while, you could miss it".

Last night I took out my notebook and wrote a list of all I needed to do today. It was long. Impossibly long. Long enough to fill my time today, and probably tomorrow and the rest of the week too.

I have never had a high-powered executive job where I get to wear a power suit a la movies from the 80s set on Wall Street. I am not on three different phone lines at once, delegating like a maniac, running from one meeting to another.

However, I can still find myself falling foul of thinking that if I stop for a moment the world will end.

I find rest difficult.

I find prioritising moments of stillness and reflection near impossible.

I don't stop and smell the roses often.

But I am learning.
I learnt a new word today, a Hebrew word, kadosh.
Kadosh is translated in the scriptures as holy.
Holy isn't a word I find easy. It feels a bit judge-y, it reminds me of all I am not.
Despite best intentions, I am unable to get through the day without speaking out of turn, shouting at another driver, snapping at the kids, taking the easy option at someone else's expense… I could go on.
Holy has always been a word to remind me of my lack. Something unattainable. It prods me in the guilt and whispers maybe I should be doing more and trying harder.
But this is not what kadosh means.
Kadosh is a word of recognition of the good that already exists.
Kadosh means set apart or consecrated, and it refers not just to humanity, but to the earth and to time.
It is not a word of self-effort, it is a word to remind me of all that is already beautiful.
Sometimes the kadosh moments are easy for me to see.
Significant moments: when my children were born, or learnt to walk, my first kiss with the man who would be my husband, or holding hands for the last time with my grandmother.
Moments with my children: where I marvel at who they are, or when they tell me they love me.
Moments of beauty: exhaling at the sight of a beautiful view, the earth as it looks through the window on an aeroplane, the sun as it disappears over the horizon, or the mountains at dawn.
I recognise holiness here.
And alongside these significant moments, kadosh is also woven through the fabric of my days and years:
Walking in through the door to smell my favourite meal being cooked, dancing in the kitchen, the first cup of tea in the morning (or glass of wine of the evening), the first daffodil of Spring.
Sometimes I am aware enough, present enough, to notice these moments for myself.
But, if truth be told, often I am not.
Often I am moving so fast, I miss the burning bush, I walk right on by.
I am so busy rushing through the day ticking things off my list, picking up and dropping off children at various activities, running errands, answering emails, cooking, shopping, working… panicking I won't fit it all in.
I have no time to stop and wonder. No time for awe.
So, I try and slow down. I read and listen to things that remind me to look for these holy moments.
And that is good. To a point.
But I am human and I forget.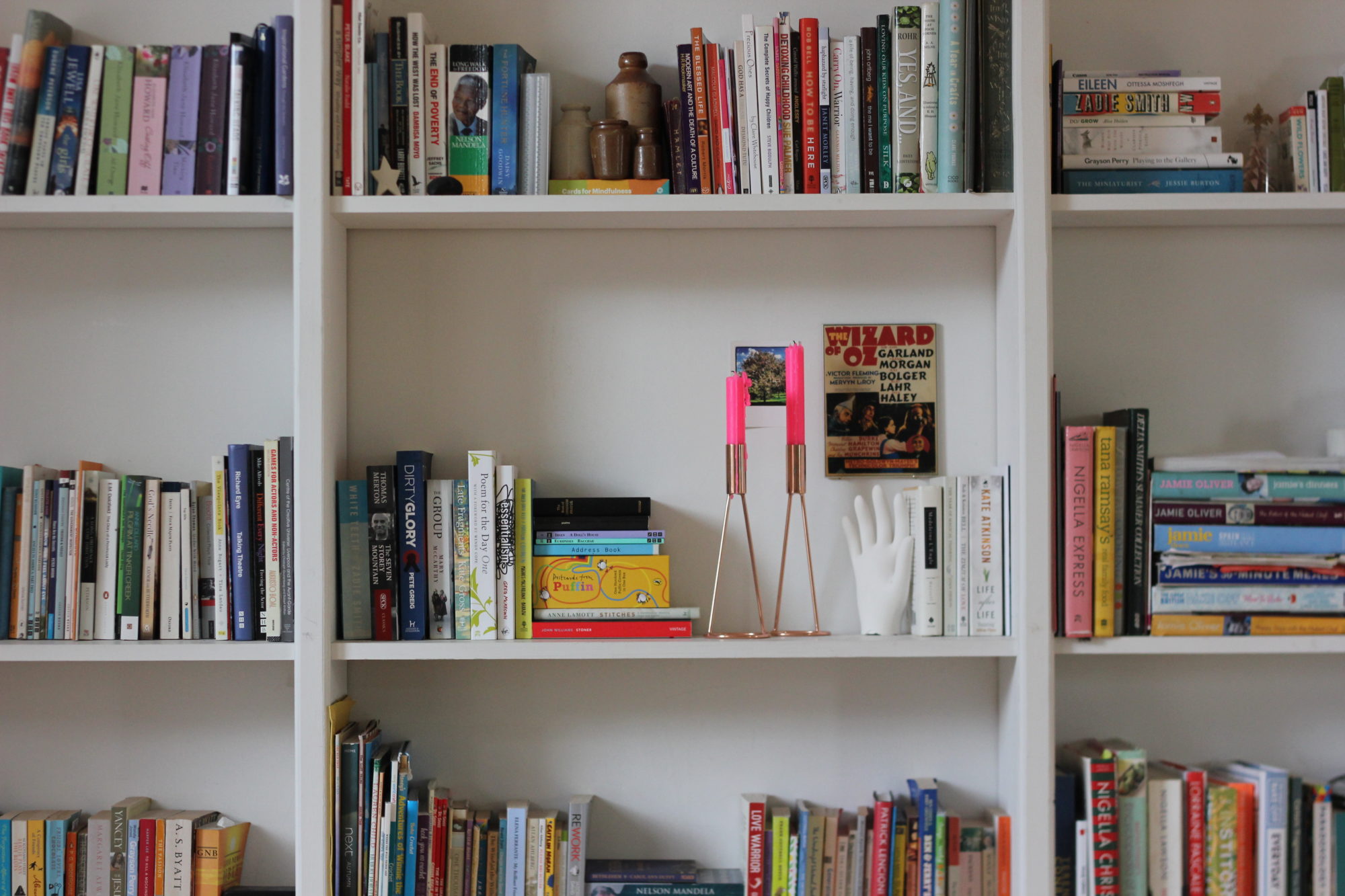 I need to punctuate my life with rituals to enable me to hold on to the holiness in the everyday. It is the punctuation of ritual that gives me stopping points, to take a breath and see the kadosh all around.
Rituals are the full stops and commas in my day that turn the automatic writing of my life, spilling from my subconscious and propelling me through the day in a fury of activity, into meaningful prose.
I am learning to create these rhythms and rituals as an act of warfare against the culture of the day and it's obsession with productivity.
I am a beginner.
This is how I am starting:
Reading. Recently I have found my way back to poetry, something I have not read for a long time (probably because it felt inefficient). I have picked up a book which has a poem for every day of the year* and, although I do not do it every day, when I do it slows me down, it provokes a new thought, it reminds me of treasure I have already found.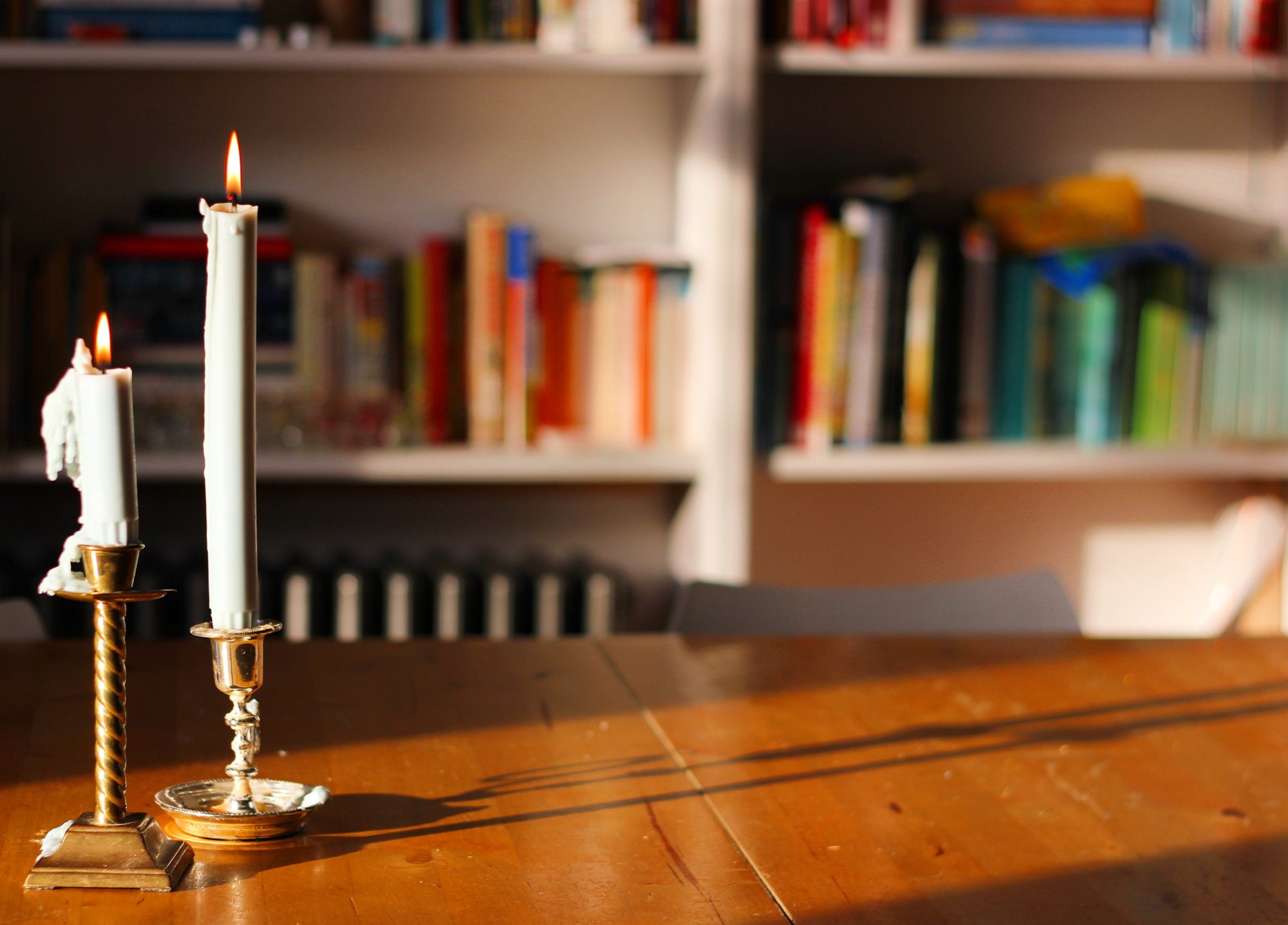 Mealtimes. I cannot think of a faith tradition that does not use food as an opportunity to remember important truth. It is so easy for meals to become pit stops, there to service the activity of our days (and often it has been my goal to just get it over with as quickly as possible with the fewest cross words spoken and the least time taken). But I have started reclaiming our evening meal by lighting a candle. It is a small but deliberate act to remind me of the gift of the food I am about to consume and the privilege it is to gather round the table to share it.
Bedtime. Before I go to bed I sneak in and kiss my youngest child, my son. He smells smells of dirt and lego. Delicious. I am  reminded of how much I love my children and what a gift they are to me. (This is especially good for the days when I have not been experiencing much of this emotion!).
Three small things; a poem, a candle, a kiss, to remind me of the beauty hidden throughout my everyday.
I plan to add more to this list.
I am learning that these holiest of moments are not borne of striving and hard work, but as a gift available to me if I pause and open my eyes.