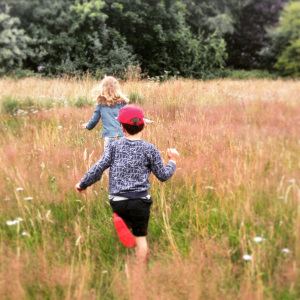 07 Sep

summer squalls and counting sleeps

I was oh-so-ready for school to start again this morning.

At the end of church yesterday someone asked me how my summer has been… it's been complicated, messy and good.

It has ended well. But it wasn't the fantasy I always seem to fool myself into believing it will be.

There was challenging discussions and fraught moments. There was frustration and anxiety. There was inevitably bored children and bad parenting.

And there were great days, and beautiful places and plenty of cheese and wine in the evening with good friends. There was special and healing times with the kids and with Matt.
---
Life is a muddle. We want pure unadulterated happiness and calm without any messiness, but when we accept that life is always a bit messy, there is always some pain with the joy, life itself becomes easier. It isn't such a heavy load to carry.
I wrote this while we were away in Brittany, France:
'Matt assures me that over the coming months my anxiety is going to ebb away. I so want him to be right.
Here we are in the most beautiful house, right on the sea. A house many people would dream of spending a week in, and I am missing home.
There have been plenty of calm, un-rippled days where the sea and sky are undisturbed, but there have been a few squalls. No tempests, but warning clouds on the horizon, and the pressure has dropped unaccountably from time to time.
Matt asks, he tries not to but from time to time he can't help himself, he asks, 'why?', 'why now?'. Looking for a trigger, for a rational explanation. And yes, there usually is a prompt of some sort I'm sure, but this word or thought that has sent me spiralling in fear, is deeply hidden in my subconscious, not easily accessible.
I miss my home. I wish I didn't, but there is something grounding about my own space. There is a comfort in the daily rituals and routines (if instead of calling it a routine I call it a ritual does that make it more noteworthy?). Pottering in my garden, my kettle, my bed. I wish I didn't miss these things, and wasn't in some part counting the sleeps 'til home. I dream I am the kind of person who is adventurous and wherever I lay my hat blah blah blah…
…But, I wonder if in some ways, I am made of the routines and rituals, the traditions and familiarity, that fill my life. 
And with this thought I let myself off the hook once again.
I expose and choose to let go of the expectation of perfection I lay on myself. I give myself permission to relax and enjoy what I can enjoy, to be present in the moment and look forward to the return to routine that is ahead.'
---
I find myself very frustrating.
I want to let go and be brave. But I expect this to be without a backwards glance, knowing exactly what to do, and feeling good about it all the time. I have to keep reminding myself that I am doing good. That there have been many, many brilliant days over the summer, and that even the bad ones didn't throw me overboard.
It is so easy to slip into being self-critical, to expect to be able to do all things, be all things, know all things, to not have off days or scared moments. But if you expect life to be perfect, you are heading for big disappointment. The kind of disappointment that stops you from seeing the good that is mingled in, even on your worst days.
Learning to have mercy on myself has been the message of the summer. And I'm going to try and hold on to it.