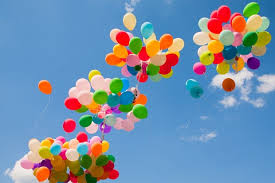 01 Jan

that was the year that was.

I am not a big resolution maker, but last year around this time, I was sat in front of the fire thinking about the year that had just passed (2012). The three house moves, the renovation project, the funerals I had been to, the way the kids had grown and we had all changed. I was thinking 'phew, glad all that change is over…'. I felt a little phrase drop into my head. It became my slogan for the coming year. 2013 would be all about

"building capacity for razzamatazz"

(both spiritual and profound, no?!)

——–

I thought, great, we have done a lot of the hard work – we can go deep and quiet for month or two, spend some time readjusting to life in our new house, without the uncertainty of knowing we were going to have to move again. A few months of collecting our thoughts and then world – look out – here i come!

What actually happened was pretty different. 2013 did not turn out how I had anticipated.

It was scarier, and tougher…, and better than I could have possibly imagined.

——-

In February Matt went to Malawi with Be One Percent (www.beonepercent.org), the charity he founded with a close friend of ours, Steve Pilgrim. They went to go and look at a few projects that BOP had been supporting, connect with some of our partner charities and see for themselves the difference a group of people giving one percent of their income could make.

It was a great trip for them. They came back energised and passionate.

Matt also came back full of new thoughts.

Up until this point he had spent the best part of 16 years building and running a successful business with his business partner and old uni friend. This had consumed most of his head space and a lot of his waking hours. The business had been established before we had even started dating, and had been the backdrop to our married life.

We hadn't anticipated what was to come, but by September Matt had left the business he had co-founded.

February to July weren't fun months. Walking away from a company he loved and was immensely proud of, was like a bereavement. It was complicated and emotional.

For me, Matt has always been a stabilising influence – he has cared for me when I have been low and anxious and supported me through really tough times. Now it was my turn to do the same for him. Not only was I having to be there for him as he talked through his ideas about what was to come, and as he worried about whether he was making the right decision, but I had to do all this whilst caring for the kids and operating without the safety net of his support.

This was really scary.

I had felt like I was making good progress and had, to a great extent learnt to deal with my symptoms of depression and anxiety. Suddenly I was having to cope with the, sometimes overwhelming, stress he was going through. In the middle of this time we went away for a weekend with the kids and some friends. I was sure this was exactly what I needed and was looking forward to it. But as my body relaxed everything I had been controlling and holding at bay – my own emotional needs i suppose – piled on top and I experienced what was by far my most terrifying panic attack. I couldn't get out of it and genuinely thought I was going to have to be admitted to hospital. Not pretty.

But it was the wake-up call I needed, and from that point on I prioritised health over all things. If i wasn't well, nothing worked, so that had to be the most important thing to deal with.

And out of this extraordinary few months we emerged. Matt left his business.

September was also when Ed ( our youngest) started school and I finished almost ten years caring for pre-schoolers.

Suddenly everything had changed.

We sat together, on the edge of a new term, dipping our toes in the water of the future, dumbstruck and slightly giddy. At times excited and freed to the potential and possibility of what could happened, and at times shit scared we had just sold our security and inheritance on a whim.

We felt light. Untethered.  It was as though the work of the last four years, where we have had to re-learn how to think about… well, everything actually, was culminating in this moment.
Of opportunity. Of possibility.
There has been a lot of readjustment.
We are not despising the time of small beginnings. Matt has started a new business and is feeling his way to see what that means and how it looks. Plans and ideas are growing for BOP and how that will develop. But by far the biggest change, and the primary reason Matt decided to leave his baby business, was that we wanted a different life. A life where we spent time as a family more. Where we were more concerned with relationships than careers.
And I started writing this blog.
A year ago I would not have considered this. As someone who generally thinks in pictures, I had not thought the written word was something I would ever attempt. But, I am enjoying it. And every now and again someone has text me or messaged me with those great words "me too", and it has felt like something that isn't just for my benefit. It has been a great way of sorting through my thoughts. I have also found that sharing the hard bits of my life, the stuff that doesn't look pretty – in fact looks a bit like failure- is possibly my greatest success yet. I read a blog a couple of days ago about how your greatest impact might come from your pain (read it here)  and couldn't agree more with what Donald Miller is saying in it. I wouldn't change it. If i could choose, I would choose the pain and the mess that has been my life for the last few years, because I have learnt so much and changed so much through it. I wouldn't be without it.
So, this year really has been about 'building capacity for razzamatazz', but that has not looked in any way as I would have predicted. Not so much razzmatazz, and a lot more building capacity. A lot of space has been created for something new to emerge. We are connected as a family in a way that I did not know was possible, sharing dreams and hopes for the future. Matt and I are a team in a whole new way. It is good.
Its been a proper hard year, but my best one yet.
To end, a statement of intent quote from 'Love Does' by Bob Goff, an excellent book I read this year.
"I used to be afraid of failing at something that really mattered to me,

But now I'm more afraid of succeeding at things that don't matter."